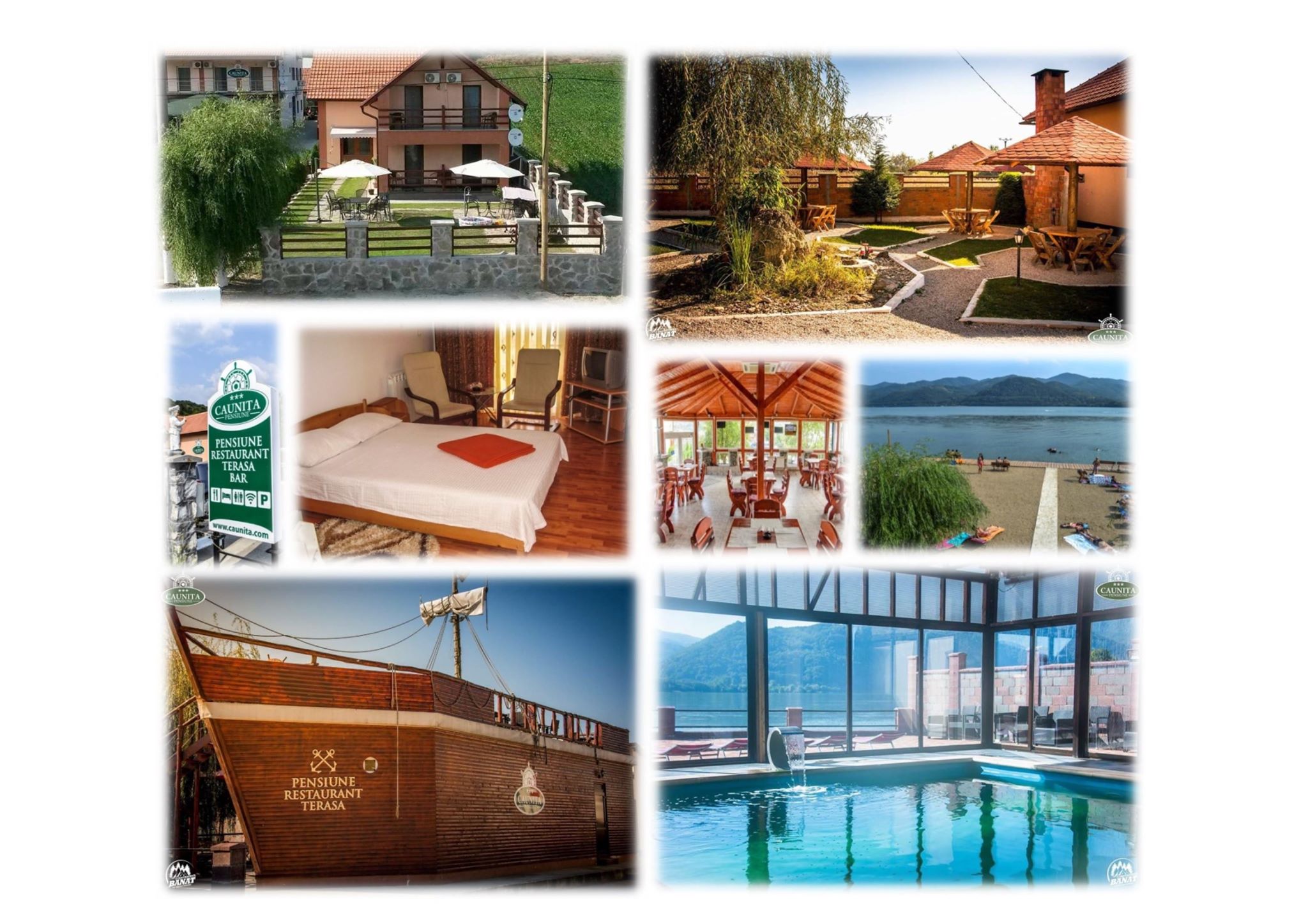 For reservations
Tel: +40 764 817 931 Email :
pensiune.caunita@yahoo.com
web:
www.caunita.com
The guesthouse has rooms with 2 single beds or 1 double bed, terrace, bar, beach on the Danube river's shore, covered pool and spa. Small pets are welcomed. You can enjoy boat trips on the Danube or jeep trips to the local tourist objectives. The restaurant's menu is European and fish based dishes are always available.