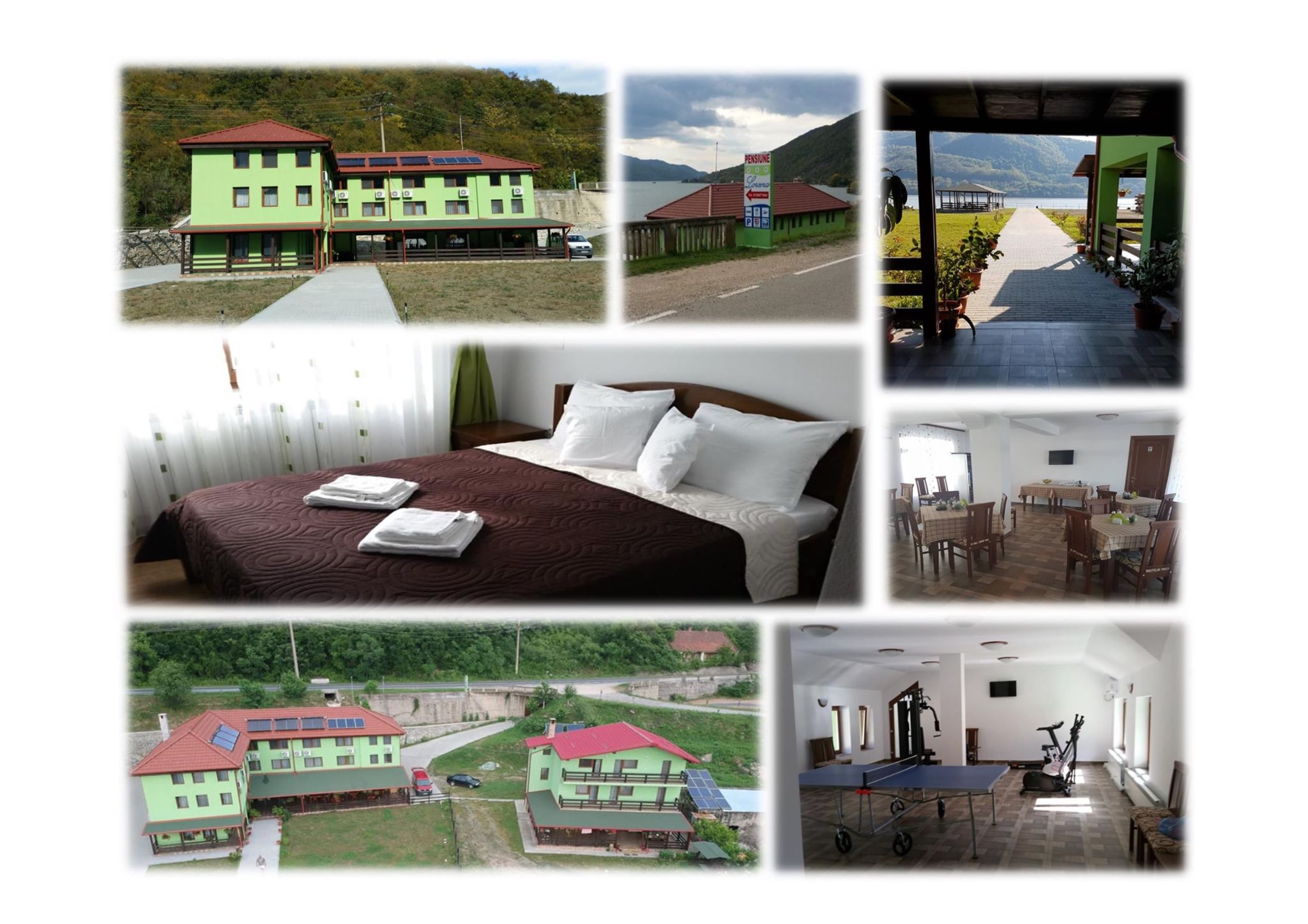 For reservations
Tel: +40 744 562 489 Email : 
manialorena@yahoo.com
The guesthouse has 11 double rooms with a view over the lake. All rooms have wi-fi, TV, air conditioning. The guest can use the parking lot, the garden, barbeque and terrace, as well as the gym or the fishing spot. The guesthouse only provides an all-you-can-eat breakfast. You can pay by cash, card or voucher.